Jewish Hero Judah Maccabee Has New Screen Champion: Mel Gibson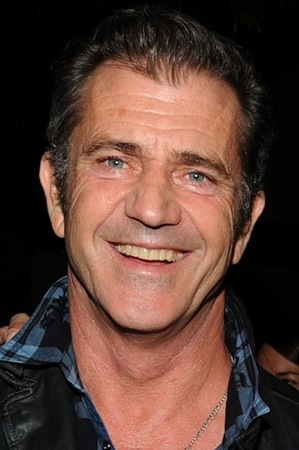 This just in from sister site Deadline: Warner Bros. is developing a Joe Eszterhas-penned project about the tale of warrior-hero Judah Maccabee, who led a second-century revolt against Hellenistic overlords in the name of the Jewish people. The project's producer and possible director? Mel Gibson.
On the one hand, Gibson's a proven period and action director, as films like Apocalypto, The Passion of the Christ, and Braveheart attest. On the other... well, you know. Either way, Gibson needs something big after the massive spanking The Beaver received upon release.
More from Deadline:
Having put some painful personal issues behind him, Gibson is determined to get back to making movies. He has long wanted to make this film about heroic Jews, and it was discussed even when he was under fire after his drunken anti-Semitic rant during a 2006 Malibu arrest. Maccabee's triumph and struggle against tyranny and oppression where people gave their lives so that others would be free to worship is celebrated by Jews all over the world through Hanukkah, the Festival of Lights. This subject matter is a decided departure for the filmmaker famous for directing The Passion of the Christ. But in a way the subject matter is in his wheelhouse: Maccabee is a close cousin to William Wallace, leader of the Scottish rebellion against the British in Braveheart, the film that brought Gibson two Oscars: for Best Picture and Best Director.
• SHOCKER! Mel Gibson And Joe Eszterhas To Collaborate On Film Telling Jewish Hero Judah Maccabee Story For Warner Bros [Deadline]