Which Woman Directed the Highest-Grossing Female-Helmed Movie to Date?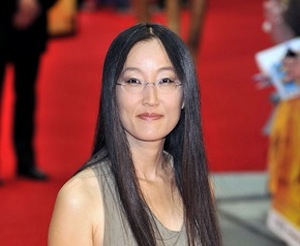 Madonna may have set female directors back a few decades with W.E., her Venice Film Festival premiere that has been deemed "comically bad," "silly" and pretty much all-around awful. Fear not though, ladies: There is another female filmmaker who is making giant strides for her gender at the box office. In fact, her film crossed the $650 million mark worldwide recently, making her the director with the highest-grossing film among female helmers. Can you guess the new record holder?
If you guessed Kung Fu Panda 2's first-time director Jennifer Yuh Nelson, you are correct. In honor of this achievement, DreamWorks Animation circulated a press release today.
"On behalf of everyone at the studio, it is my pleasure to congratulate Jen on having reached this awesome milestone on Kung Fu Panda 2 -- a particularly notable achievement given that this was her directorial debut," said DreamWorks Animation's Chief Creative Officer, Bill Damaschke.
"I am humbled and happy that audiences around the world continue to respond to the story and characters in Kung Fu Panda 2. No animated movie gets made without a huge team of people so I want to offer my sincere thanks and shared congratulations to all of the talented and inspiring artists who worked with me on the movie," added Nelson.
This means that Nelson is now ranked above Phyllida Lloyd (whose Mamma Mia grossed $609.8 million worldwide), Vicky Jenson (whose Shrek grossed $484.4 million) and Catherine Hardwicke (whose Twilight grossed $392.6 million worldwide). Congratulations!
· DreamWorks Animation's Jennifer Yuh Nelson Becomes the Highest-Grossing Female Director of a Film [MarketWatch.com]