Talkback: Is a Romancing the Stone TV Remake Your Worst Nightmare?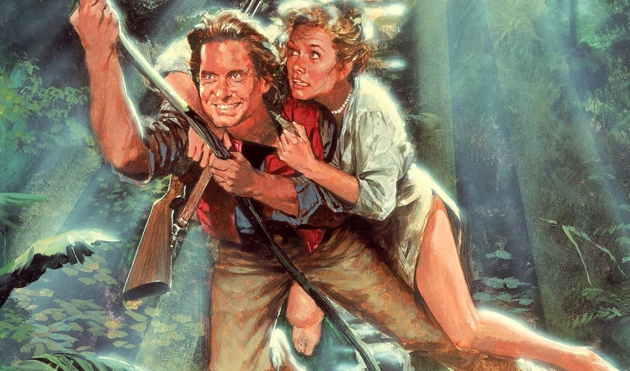 I admit, I can tolerate remakes. Everything from Fame and Footloose to Dirty Dancing and that globetrotting version of Clue are fine by me, even if they're terribly executed. I just don't have to see some of them! But something about the news of NBC's planned TV series adaptation of Romancing the Stone just hurts. Romancing the Stone, of course, is the 1984 action/adventure romantic comedy starring Kathleen Turner and Michael Douglas. Could you stand to watch a Romancing the Stone series?
Here's what made the original movie work: great action sequences and Kathleen Turner's immensely enjoyable performance. You can recreate the former on an NBC budget (remember Undercovers?), but I just don't see Turner's magic translating to the small screen in any way.
Deadline notes that at one point, a rumor spread that The Ugly Truth director Robert Luketic wanted to try a feature remake with his stars Katherine Heigl and Gerard Butler. Confession: I like both of those people and wouldn't hate them on the series. But since both parties probably aren't game for TV gigs, I'd suggest Ari Graynor and any Spartacus: Blood and Sand castoff.
Would you watch a Romancing the Stone TV series? Or would you sooner die?
• Romancing The Stone TV Adaptation Lands At NBC With Penalty, Shawn Levy May Direct [Deadline]