Happy 53rd Birthday, Tim Burton! Who Is Your Favorite Tim Burton Character?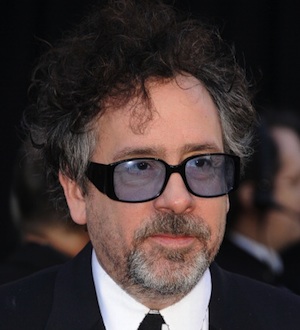 On this day, 53 years ago, Timothy Walter Burton was born in Burbank, California to parents Bill and Jean. Over the course of the next five decades, the boy from Burbank would go on to direct fifteen feature films in his signature dark, quirky style, seven of which featured his long-time collaborator Johnny Depp. To celebrate Burton's birthday, let's look back at the director's most wonderfully eccentric characters before choosing a favorite.
There are so many eligibly amazing characters to choose from that it's difficult to pick a forerunner. Here are some of the best ladies and gentleman imagined (or in some cases, re-imagined) by the ghoulish director:
· Pee-wee Herman, Pee-wee's Big Adventure (Paul Reubens)
· Betelgeuse, Beetlejuice (Michael Keaton)
· The Joker, Batman (Jack Nicholson)
· Edward Scissorhands, Edward Scissorhands (Johnny Depp)
· Catwoman, Batman Returns (Michelle Pfeiffer)
· Jack Skellington, The Nightmare Before Christmas (voiced by Chris Sarandon)
· Ed Wood, Ed Wood (Johnny Depp)
· Ichabod Crane, Sleepy Hollow (Johnny Depp)
· Edward Bloom, Big Fish (Ewan McGregor)
· Willy Wonka, Charlie and the Chocolate Factory (Johnny Depp)
· Victor, Corpse Bride (voiced by Johnny Depp)
· Mrs. Lovett, Sweeney Todd: The Demon Barber of Fleet Street (Helena Bonham Carter)
· Mad Hatter, Alice in Wonderland (Johnny Depp)
To further jog your memory, here's a montage of Burton's films (up until 2005) that features his many lovable personalities. After viewing, go ahead and name your favorite in the comment section below.