Michelle Williams is the Center of Attention in First Poster for My Week With Marilyn
Hopefully you aren't tired of seeing Michelle Williams at the Academy Awards. The twice-nominated star stands a very good chance of becoming thrice nominated in 2012 thanks to her role as Marilyn Monroe in My Week With Marilyn. Whether or not the film holds water as an Oscar contender remains to be seen -- it will debut at the New York Film Festival in October -- but the first poster isn't concerned with any of that; it's all about Michelle-as-Marilyn. Click through for a look.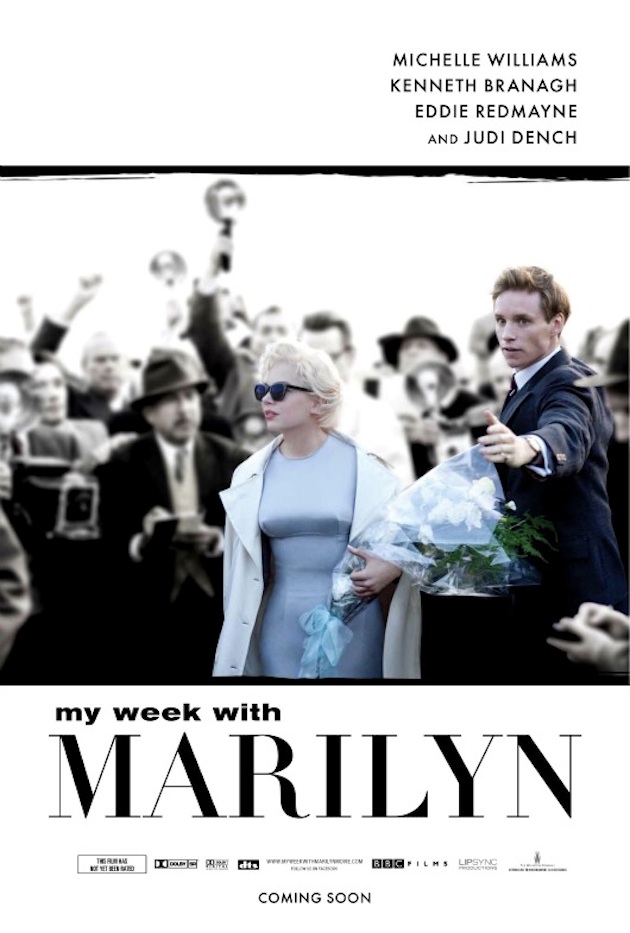 That's Eddie Redmayne helping Williams along -- he's the "my" in the title as Colin Clark, the young man who interacted with Monroe, Arthur Miller (Dougray Scott) and Sir Laurence Olivier (Kenneth Branagh) for a week in 1956 during production on The Prince and the Showgirl.
My Week With Marilyn opens in limited release on Nov. 4.
[via Moviefone]