Germany's Fine, But Where Should Woody Allen Film Next?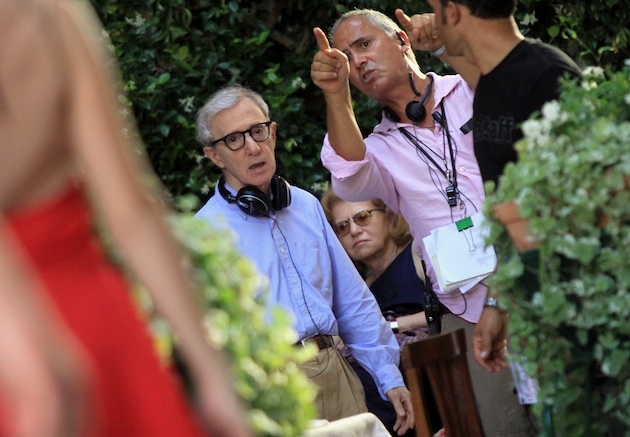 Following the recent success of Midnight in Paris and the filming of Bop Decameron in Rome, Woody Allen is apparently planning to set his next film in Germany. Exciting! And maybe a little predictable, but I'm enjoying the minor Zelig flashback this news conjures. Do you have visions for locales in the next leg of Allen's film career? There's one hope I refuse to let go...
I'm craving a Midwestern Woody Allen movie. Yes, Allen's muses are urbanity, grand romance, city-dwellers, and metropolitan madness (here are 15 European stops Movieline suggested back when Bop Decameron was announced), but ever since the Coen Brothers' Allenesque A Serious Man came out in '09, I've waited for him to address the corn belt in film. The overseas locales can get a little misty and precious. You can't really do the Midnight in Paris thing too often, otherwise the cloying, golden-lit vistas start to seem compulsory. I'm hoping for a down-and-dirty lady-led drama between the coasts. Something between Alice Doesn't Live Here Anymore and Come Back to the Five and Dime, Jimmy Dean, Jimmy Dean. No one in the past 40 years has crafted as many fabulous female roles as Allen, and it might be nice to see one who isn't living it up in a Starry Night wonderland for awhile. I'm rooting for Julie Bowen for the lead, personally. As always.
Where do you think Allen should venture next? Should he stay in Europe or return stateside?
• Germany next stop on Woody Allen's European Tour? [THR]