Atom Egoyan-Helmed West Memphis 3 Feature Film on Tap for Spring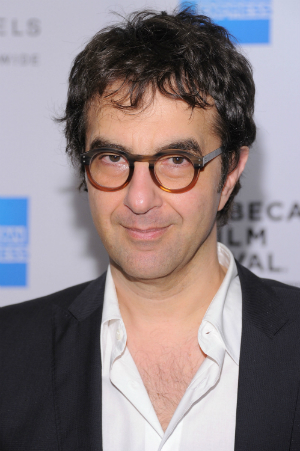 It seemed inevitable that Hollywood would turn its gaze on the incredibly dramatic tale of Damien Echols, Jessie Misskelley, and Jason Baldwinthe, the men known as the West Memphis 3 who were freed today after spending 18 years serving time for the 1993 murders of three young boys. But this isn't an opportunistic stroke of timing; the film, which will be directed by Atom Egoyan, has been in development since 2006. More after the jump.
According to Deadline, the film, entitled Devil's Knot and based on Mara Leveritt's 2003 book Devil's Knot: The True Story of the West Memphis Three, will begin lensing in the spring:
Devil's Knot is an under $20 million feature that has The Sweet Hereafter and Chloe director Atom Egoyan aboard to direct a script that was originally written by Scott Derrickson and Paul Boardman, the team behind The Exorcism of Emily Rose. Egoyan has spent the last six weeks working with Boardman on a rewrite.
Devil's Knot, an indie production, is said to have the life rights to the case's real-life supporting players including private investigator Ron Lax but life rights to the central trio have not been secured, perhaps suggesting that the story will focus not on the men themselves but the efforts of those around them to fight the convictions.
Meanwhile, filmmakers Joe Berlinger and Bruce Sinofsky, who followed the West Memphis 3 case in their 1996 documentary Paradise Lost: The Child Murders at Robin Hood Hills, will screen their second follow-up film, Paradise Lost 3: Purgatory, next month at the Toronto Film Festival.
• West Memphis 3 Feature Film Eyes Spring Shoot With Atom Egoyan Directing [Deadline]