Tony Scott, Brian Helgeland to Remake Sam Peckinpah's The Wild Bunch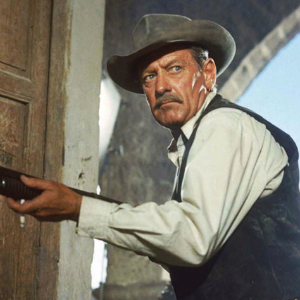 Fans of Sam Peckinpah's The Wild Bunch, steel yourself: The guy who last put Denzel Washington on top of a runaway train (and made bank at the box office doing so) wants to remake the groundbreaking 1969 Western. Deadline reports that director Tony Scott -- whose most recent film was last year's Unstoppable -- is negotiating to reboot the classic Peckinpah film. He also wants to remake his own Top Gun, so clearly nothing is sacred. Read the news after the jump and weep into your cowboy boots.
According to Deadline, Scott is hoping to reboot The Wild Bunch, the tale of an old-guard gang of outlaws facing the changing world as they embark on one last heist, with his Man on Fire and Taking of Pelham 1 2 3 writer Brian Helgeland on scripting duties. He's also reportedly eyeing the busy Jeff Bridges for another film, Hell's Angels:
Fox 2000's Hell's Angels is set around the Laughlin riots of 2001 when the Angels were caught up in a war with rival gang The Mongols. The drama revolves around a friendship that develops between Barger and a young drifter mechanic with a gift for fixing motorcycles.
Deadline points out that Scott and his brother Ridley have a bit of reboot/remake fever of late, since this blasphemy news comes hot on the heels of Ridley's announcement that he'll remake his own arguable genre classic, Blade Runner. So chime in below with your thoughts on both Scott men and their designs on your beloved classic films: Is there room to improve or different territory to explore with great films like these?
· Tony Scott Boarding 'The Wild Bunch' While Revving 'Hell's Angels' As Next Pic [Deadline]