Happy 75th Birthday, Robert Redford! What's His Best Onscreen Moment?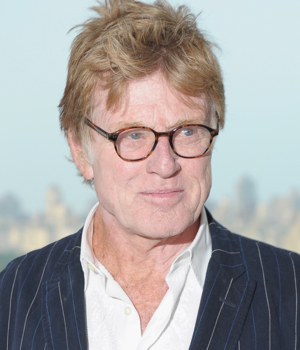 It has been a big week for Oscar-winner birthdays. First Robert De Niro and Sean Penn celebrated their own milestones and now Robert Redford, the Santa Monica-born actor, director and founder of the Sundance Film Festival rings in his 75th year today. Click through to blow out the candles for the Oscar winner and determine which of his many brilliant onscreen roles deserves to be called his best.
Whether you're a fan of Redford's work in the '60s (Barefoot in the Park), 70's (Jeremiah Johnson, The Candidate, The Sting), '80s (The Natural, Out of Africa) or his later career titles (An Unfinished Life, Spy Game), I think we can all agree that Redford's most iconic role was Sundance in Butch Cassidy and the Sundance Kid. Or at the very least, that will be the one taught in film classes for years to come.
Butch Cassidy and the Sundance Kid may be Redford's most lasting role but what do you think is his best onscreen part? Let us know and send your birthday wishes Robert's way in the space below.