Happy 68th Birthday, Robert De Niro! What's His Best Paycheck Role?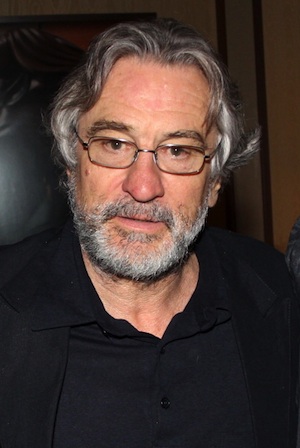 On August 17, 1943, Robert De Niro was born in New York City to parents Robert De Niro Sr. and Virginia Admiral. Over the course of the next six decades, the younger De Niro rose to become one of the most acclaimed actors in the history of Hollywood, as well as a paycheck player seemingly willing to star in anything. (Hello, New Year's Eve!) In honor of Bobby's big birthday, let's celebrate the less-lauded performances he's given in his career. What's Robert De Niro's finest slumming performance?
When it comes to De Niro's paycheck roles, separating the wheat from the chaff is a bit simple. On the one hand, you've got your Rocky and Bullwinkles and Hide and Seeks -- films that are truly without many redeeming qualities ("Come out, come out, wherever you are," notwithstanding). On the other hand, you've got Meet the Parents, Analyze This and Limitless -- films that range from "not bad" to "not bad!" where De Niro gives invested performances that sells the material.
Everyone knows the great Robert De Niro performances are truly great -- you can't go wrong when choosing from a list that includes The Godfather Part II, Raging Bull, Taxi Driver, The King of Comedy and Awakenings among many others -- but which of those B-squad De Niro performances are your favorite?
Wish the greatest living actor a happy birthday in the comments section below and sound off. (It has to be Meet the Parents, right?)