Indie Horror Pic All the Boys Love Mandy Lane Still in Distribution Hell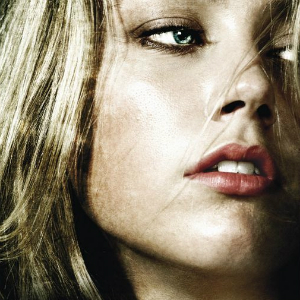 Jonathan Levine has directed two feature films (The Wackness and next month's 50/50) since seeing his 2006 directorial debut, the indie horror pic All the Boys Love Mandy Lane, infamously go from a Weinstein Co. pick-up to a Weinstein Co. cast-off sold to Senator Entertainment, who then went out of business themselves. So what's the latest status of the Amber Heard starrer (which also features Anson Mount, Whitney Able, and Twilight's Michael Welch)?
"Is it ever going to be shown in the U.S.? Yes, I imagine it will be," Levine told Movies.com. "I'm friends with the guys who financed the movie, and the movie's in some bizarre, crazy ... like, this hedge fund owns it as part of their defaulted assets, and they don't care. It's just a line on a spreadsheet to them, and we're trying to get it back."
According to Levine and Co., the filmmakers are attempting to get said hedge fund to sell them back their own film, but there's still no official word on how things will shake out.
The horror pic stars Heard as the titular teenager Mandy Lane, a virginal and beautiful girl chased after by every guy in school. When she accompanies classmates (Able, Luke Grimes, Edwin Hodge, Aaron Himelstein, and Melissa Price) to a ranch house for the weekend, an unseen killer starts picking off the group, one by one. Given its infamous status among the horror set and the higher profiles of its stars (Heard is toplining NBC's The Playboy Club, Able starred in last year's indie sci-fi fave Monsters, and Welch has a tween audience thanks to his role in the Twilight films), Mandy Lane could have a better shot at opening stateside now than it did five years ago, so cross your fingers for some movement in the near future.
• Jonathan Levine Updates Us on 'All the Boys Love Mandy Lane': Will We Ever See It? [Movies.com]