Whoa There, Silver: Disney Pulls Plug on Johnny Depp's The Lone Ranger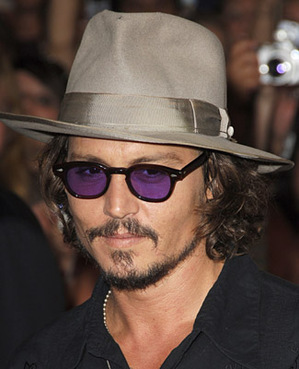 Big, bad news, Lone Ranger fans: According to Deadline, Disney has decided to halt production on Gore Verbinski's The Lone Ranger, which was to star Johnny Depp as Tonto and Armie Hammer as the titular masked crusader. The pricey blockbuster was to begin filming this October, but too many other $200M+ projects set up at the studio may have led to the project's demise.
From Deadline's Mike Fleming:
"I'm told this all just happened, and Disney pulled the plug because the budget, which I've heard the filmmakers were trying to reduce from $250 million--I've heard from insider that they'd gotten down to $232 million, but whatever the number, it wasn't close to the $200 million that Disney wanted to spend. This had to be an incredibly tough call for Disney's Rich Ross and Sean Bailey, but they have several huge live action bets on the table already.

John Carter, the Andrew Stanton-directed adaptation of John Carter of Mars with Friday Night Lights' Taylor Kitsch in the lead role, has a budget that has ballooned to north of $300 million because of extensive re-shoots [a studio insider said the number is lower], and The Great and Powerful Oz, the Sam Raimi-directed James Franco-starrer has a budget is hovering at $200 million."
The news comes as even more of a surprise since Disney announced a December 2012 release date for The Lone Ranger only back in June. Also: The Lone Ranger was to reunite Pirates of the Caribbean colleagues Depp, Verbinski, and producer Jerry Bruckheimer. Guaranteed moneymaker, right? Maybe this frees up the trio to go back to developing Pirates 5, the inevitable next installment of their proven (but creatively tired) billion-dollar franchise.
UPDATE: According to Variety, Disney is still trying to find a way to proceed with The Lone Ranger. "The pic is far from dead at the studio," says the trade, citing anonymous sources "close to the production." Hmm. Is this an effort to temper the cancellation report, or will Disney soon go on record to support this latest claim? Developing...
• Shocker! Disney Halts Johnny Depp's 'The Lone Ranger' [Deadline]