4 Re-Imagined Fairytale Movies That We Never Want to See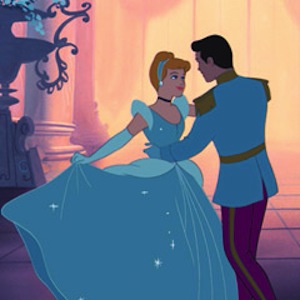 With this morning's news that Disney is courting Never Let Me Go director Mark Romanek to helm a Cinderella remake, it has become even more apparent that Hollywood is not going to keep its hands off of our Disney princesses. (Already, we have at least two Snow White reboots underway, one sensual Little Mermaid project in development, and a Hailee Steinfeld Sleeping Beauty redo.) In fear of which princess project will be announced next, Movieline has outlined four worst-case-scenario Disney adaptations that might make, say, the inevitable live-action Pocahontas action reboot seem less horrific in comparison.
Aurora Gets Her Groove Back
Aurora is a successful, Disney princess-turned-day trader who is persuaded by her vivacious New York girlfriend Tiana (of the Princess and the Frog) to take a well-deserved, luxury vacation to Montego Bay, Jamaica. As she enjoys the beauty of her first-class getaway, she stumbles upon a strapping islander Briar Rose who happens to be 15 years younger than her. His courtship transitions into a hot and steamy romance that forces Aurora to rethink her life and find a balance between her desire for companionship with a hot non-royal and her high-powered day job inside the Disney kingdom.
Beauty and the Beast: The 3-D Concert Movie
A concert documentary shot during the tie-in Beauty and the Beast summer tour for the tie-in Beauty and the Beast television series featuring tie-in Beauty and the Beast apparel available to "super fans" who pay extra for a sneak peak of the film. Comprised of lip-synced "live" numbers, half-handed backstage skits and fan testimonials about how much Beauty and the Beast inspired their everyday lives.
The Disney Princess With the Unicorn Tattoo
Based on the novel of a similar name by Stieg Larsson (and the Disney princesses), this film features an unrecognizable princess-turned-goth hacker who helps a journalist solve the mystery of a missing woman while avenging the evil stepmothers who wronged her (and branded her with a hideous unicorn tat) while growing up in a magical forest.
A Very Jasmine & Mulan 3D Christmas
Five years have passed since Disney princesses Jasmine and Mulan escaped their respective kingdoms leaving the pair estranged from each other with different families, friends and lives. But when Mulan arrives on the doorstep of Jasmine's nail salon (called Jasmine's Nail Salon) during the holiday season, and accidentally burns down the town's prized Christmas tree, the pair embark on a fun-filled mission to find the perfect replacement, bumping into trouble at every turn! Neil Patrick Harris co-stars as a lecherous, straight version of himself.
Besides, rather than a re-imagined Cinderella "where the prince is set for a politically arranged marriage until the evil plan is threatened when the prince meets Cinderella," we'd prefer Romanek continue with original films like his gorgeous, moving (and woefully underappreciated) Never Let Me Go. Even if it was Never Let Me Go 2: Still Holding On.
· Disney Courting Mark Romanek To Direct Re-Imagined 'Cinderella' [Deadline]