Catwoman's Iconic Look Through the Decades -- Who Wore it Best?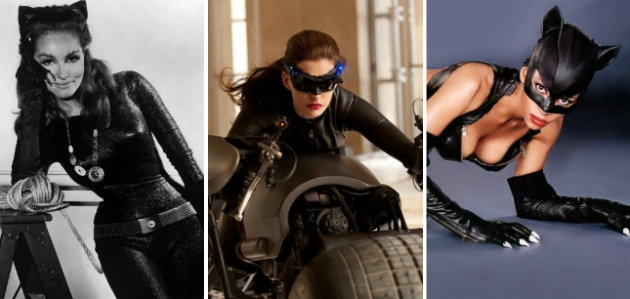 All this fuss over the first look at Anne Hathaway's maybe-official Catwoman garb in The Dark Knight Rises brings to mind Selina Kyle's sartorial choices over the years, since her 1940 debut in Bob Kane and Bill Finger's Batman #1 comic. Much has changed through the decades, from Catwoman's sultry swingin' '60s shimmer to, well, Halle Berry's unfortunate bra 'n' leather pants getup. Will Hathaway's be-goggled Selina Kyle fare any better than her predecessors?
Click to launch the slideshow. Me-ow!