The Oscars Announce 2012 Telecast Producers Don Mischer and... Brett Ratner?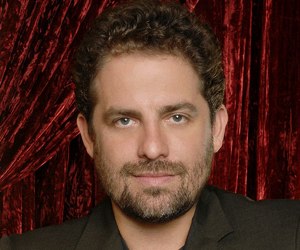 Well, isn't this quite the youthful shake-up! The Academy of Motion Picture Arts & Sciences has announced the producers who will create next year's Oscars telecast: previous telecast director Don Mischer and Rush Hour/X-Men 3 director Brett Ratner. Does this mean less snooze and more explosions for the annual awards season centerpiece?
Praising Ratner's penchant for taking "interesting" and "inspiring" risks, Academy president Tom Sherak welcomed the director/producer in a statement. Emmy winner Mischer also gave props to his new co-producer, promising a "fresh," "unique," and "fast-paced" facelift for the venerated telecast.
From the Academy of Motion Pictures & Sciences:
Beverly Hills, CA -- Brett Ratner and Don Mischer will produce the 84th Academy Awards telecast, Academy of Motion Picture Arts and Sciences President Tom Sherak announced today. This will be Ratner's first involvement with the Oscar show; Mischer will for the second year in a row serve as a producer and as the telecast director.

"I was so impressed with Brett when I met with him to discuss the Oscar show," said Sherak. "He has an incredible love of film and its history and is a true student of the business of movies. He's unbelievably creative and knows how to take risks that are both interesting and inspiring. Together with Don Mischer - who, by the way, just earned an Emmy nomination for his work on the 83rd Academy Awards - I think these two will give us a fantastic Oscar show that you won't want to miss."

"I'm thrilled that Don will again bring his tremendous expertise to the Oscar telecast," said Academy CEO Dawn Hudson. "And Brett has a really smart and fresh take for the show. They have great chemistry, and their vision meshed so well with ours."

"Making movies has been my dream since childhood, and I've been fortunate enough to have made several, but the Oscar show is in a league of its own," said Ratner. "It will be fantastic to work with a live television master like Don to meld the glamour of legendary Hollywood with the enormous talents who thrill moviegoers today."

"The Academy Awards are in a class by themselves, and I'm elated that the Academy has asked me to return," said Mischer. "I hope to take the wealth of knowledge I now have about the Oscars, which is a completely unique kind of show, and work with Brett to create an evening that is fast-paced, fun, and memorable to movie fans and Oscar fans everywhere."

Ratner's work spans movies, including eight features; numerous television series; over 100 music videos; and a multitude of commercials. A native of Miami Beach, he is a graduate of NYU's Tisch School of the Arts, where he now serves on the Dean's Council. He also serves on the Board of Trustees of Simon Wiesenthal Center. Ratner's next directorial release is "Tower Heist," due out in November, and he will soon begin directing "39 Clues" for DreamWorks, based on the popular young-adult book series published by Scholastic, as well as "Hercules: The Thracian Wars" for MGM. Ratner's film producing credits include "Horrible Bosses," currently in release, as well as an upcoming adaptation of "Snow White," in which Julia Roberts will play the Queen. Additionally, Ratner has produced documentaries about the legendary photographer Helmut Newton and the actor John Cazale, and he executive produced the documentary "Catfish" as well as the upcoming "Seriously Funny - The Comic Art of Woody Allen," which will debut on PBS in November as a two-part installment of the "American Masters" series.

In addition to the 83rd Academy Awards, Mischer's producer/director credits include "We Are One: The Obama Inaugural Celebration at the Lincoln Memorial," "The Kennedy Center Honors," several Super Bowl half-time shows and the opening ceremonies of both Winter and Summer Olympic Games. He has also produced specials with a wide range of musical performers, including Bruce Springsteen, Beyoncé, Bono, Barbra Streisand, Justin Timberlake and Yo Yo Ma. Among the many honors he has earned are 15 Emmy Awards, 10 Directors Guild of America Awards, two NAACP Image Awards and a Peabody Award.
The 2012 Oscars will be televised Sunday, February 26, 2012. Ratner, meanwhile, has his directorial feature Tower Heist scheduled to hit theaters on November 4, 2011 -- smack dab in the middle of awards season! What kind of conflict of interest could his new gig present should Tower Heist nab those coveted Oscar nominations?
· OSCARS: Academy Announces Producers Of 84th Telecast -- Brett Ratner And Don Mischer [Deadline]