Lars von Trier's Upcoming Nymphomaniac 'Will Not Be Porn' Despite Hardcore Sex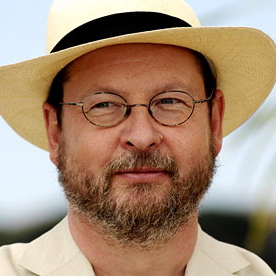 It's unofficially Lars von Trier day here at Movieline. First, the controversial director revealed that he somewhat regretted making Dogville, since it was hailed as a favorite film by Norwegian mass murderer Anders Behring Breivik. Now, the director is again making news by explaining how his sexually-charged upcoming project Nymphomaniac will carefully avoid entering porn terrain. Sorta.
"It depends a little bit on how it's financed," the Danish director said when asked by EW just how hardcore his upcoming film -- which will profile the five decade sexual evolution of a female -- will be. "As a cultural radical I can't make a film about the sexual evolution of a woman from zero to 50 without showing penetration. I know it's something very European. [...] That doesn't mean it will be a porn film. It's principally a film with a lot of sex in it and also a lot of philosophy."
When Von Trier was promoting Melancholia earlier this year, he said that Kirsten Dunst was the impetus behind Nymphomanic: "My next film, and Kirsten demanded it, will be porn. That's how women are. Really hard core. That's what I'm writing now." Thanks, Kirsten?
· Lars von Trier on 'Nymphomaniac': 'I can't make a film about the sexual evolution of a woman without showing penetration' [EW]