See First Look at Katniss With Gale in Latest Still From The Hunger Games
The slow drip of images from The Hunger Games continues on this busy Thursday morning, and for the first time thus far there has been a mingling of the sexes. No longer will Gale be stuck with Peeta while Katniss looks wistfully off in the distance; thanks to EW, here's the first look at Gale and Katniss -- er, Liam Hemsworth and Jennifer Lawrence -- together! Click ahead to get your Hunger Gamesgasm on.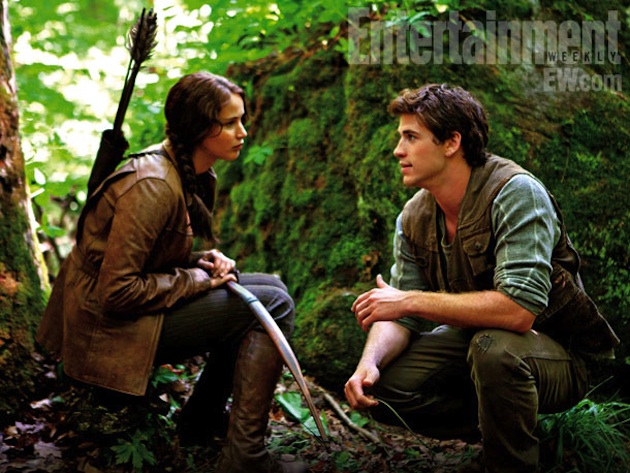 Smoldering! The Hunger Games slings into theaters on March 23, 2012. Head over to EW for more pics from the film.