The 7 Greatest Faces Taylor Kitsch Makes in the New Trailer for Battleship
This ain't your father's Battleship! Check that: this isn't even your Battleship. The first trailer for the Universal production of Battleship has debuted online, and it promises a whole lot of ridiculous and nonsensical Michael Bay-y action. No fooling: Battleship looks like an amalgam of Armageddon, Pearl Harbor and the last hour of Transformers: Dark of the Moon. Thrust in the middle of this insanity is Friday Night Lights star Taylor Kitsch, and while he was somewhat muted in the cool trailer for John Carter, he gets to run the full gamut of over-the-top emotions in Battleship. Check out his seven best faces from the trailer ahead.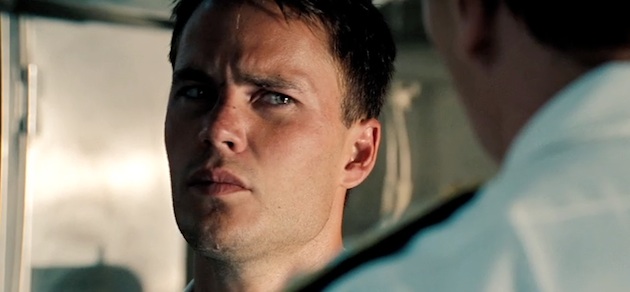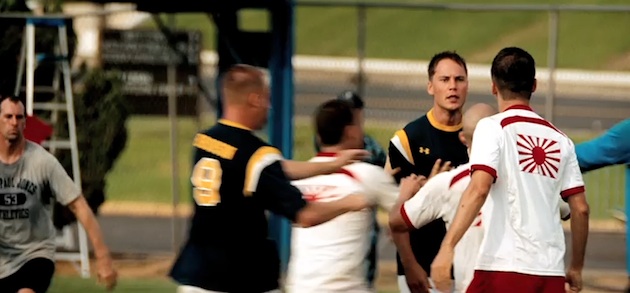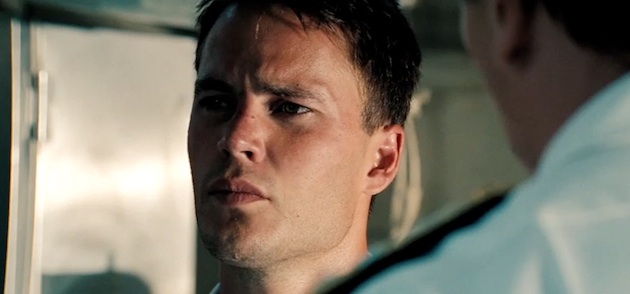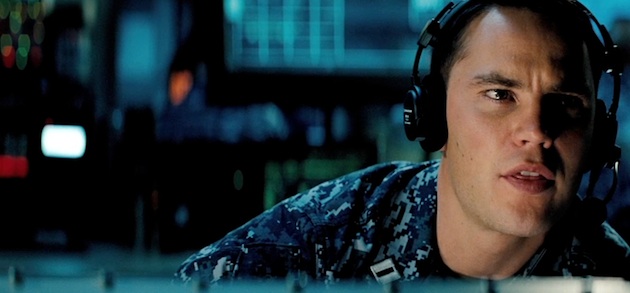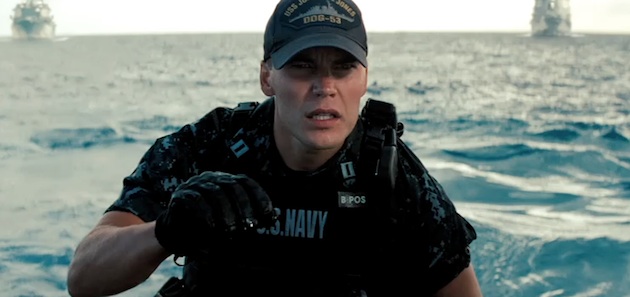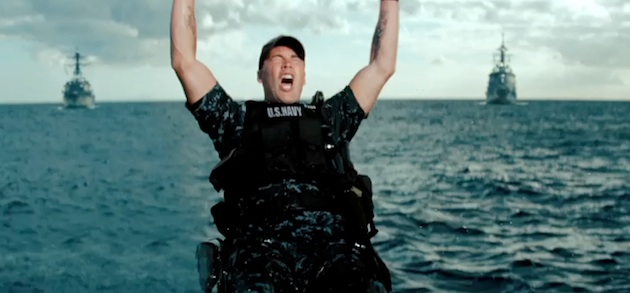 Directed by Peter Berg, Battleship also stars Liam Neeson, Alexander Skarsgard, the lovely Brooklyn Decker and Rihanna. It sinks into theaters on May 18, 2012. Watch the full trailer below.
VERDICT: D4.