VIDEO: Linda Hamilton Pleas for Invite to Marine Corps. Ball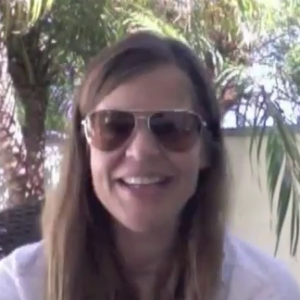 This Marine Corps. Ball business is getting out of hand! A week after Friends with Benefits stars Mila Kunis and Justin Timberlake received their invitations to various Marine Corps. Balls from members of the armed forces, Betty White was asked out by Sgt. Ray Lewis. Sadly, White declined, leaving poor Sgt. Lewis dateless. And that's when Linda Hamilton stepped in.
Upon hearing that White couldn't accept, Terminator star Hamilton posted her own video to the soldier. "Rumor has it you like your actress vintage," she begins, "so I thought I would just take a shot here and try and find you."
Wearing shades because "my eyes are puffy from crying all night long" over Lewis's predicament, Hamilton goes on to ask Lewis to be his date to the ball. Aww. No word yet on if he accepted, but what serviceperson wouldn't want to hit a Marines gathering with Sarah Connor herself on their arm?
[via Radar Online]