David Goyer to Re-Write Gareth Edwards-Helmed Godzilla Reboot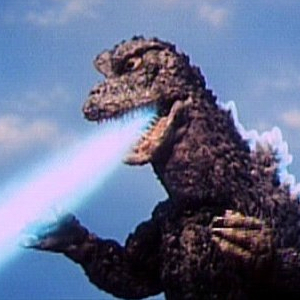 Having worked on Christopher Nolan's Batman films and the upcoming Man of Steel for Legendary Pictures, David S. Goyer has been tapped to re-write the company's upcoming Godzilla reboot for Monsters director Gareth Edwards. Presumably that'll put your geek worry to ease about the next studio attempt to revive the kaiju franchise stateside, if only a bit. After all, can any Hollywood take on Godzilla be worse than Roland Emmerich's 1998 misfire?
Goyer assumes scripting duties from David Callaham (The Expendables), who wrote an early draft for the Godzilla update, but I take more comfort in Edwards's involvement; sure, he's a newcomer, but when he had full creative control as writer and director on his own monster movie, we got Monsters. When Goyer did the same, we got The Unborn.
Here's to hoping Legendary's Godzilla is as fresh as the former and sharper than the latter. It's a big responsibility that rests on Goyer's shoulders, rebooting a beloved series, as he'll also do with Man of Steel. Chime in with your thoughts: Do you trust Goyer with the future of Godzilla?
· Legendary Hires David Goyer For 'Godzilla' [Deadline]