Solitary Man, Girlfriend Experience Duo to Adapt Neil Strauss's Pick-up Tome The Game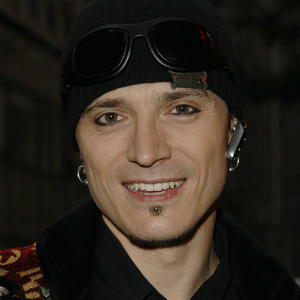 According to The Hollywood Reporter, MGM will team up with A Solitary Man writer Brian Koppelman and director David Levien to bring Neil Strauss's dating how-to book The Game to the big screen. Others have tried before to make Strauss's best-selling pick-up tome into a film, but maybe Koppelman and Levien are the right guys for the job; after all, they gave Michael Douglas a great vehicle playing a skeevy womanizer in A Solitary Man. Maybe they can do the same for magician-turned-pick-up artist Mystery?
Koppelman will script with Levien directing (the pair previously co-wrote Rounders, Knockaround Guys, Walking Tall, The Girlfriend Experience, Oceans Thirteen and Runaway Jury); Chris and Paul Weitz are onboard to produce.
The Game (full title: The Game: Penetrating the Secret Society of Pick-up Artists), if you recall, was the 2005 how-to guide to meeting and seducing women written by reporter Strauss about his experiences in the "seduction community." If you're a guy, you probably read it for tips on snagging the ladies. If you're a lady, you probably gagged when you heard about its existence.
Either way, here's to hoping The Game turns out to be less offensive than I Hope They Serve Beer in Hell. While we're on the subject, let's get to casting Mystery! Who (besides Tommy Lee, maybe, or Vanilla Ice) could play the infamous pick-up artist?
• MGM Picks Up Neil Strauss' 'The Game,' Taps 'Solitary Man' Team to Write and Direct [THR]