Andy Serkis and Rupert Wyatt to Adapt Animal Farm For the Big Screen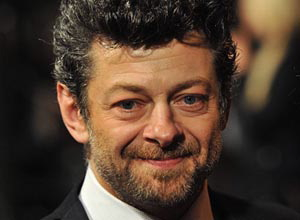 It's like everyone is adapting a selection from your high school reading list for the big screen this week! First, David Schwimmer announced that he was commissioning a project based on Upton Sinclair's The Jungle and now Rise of the Planet of the Apes director Rupert Wyatt and star Andy Serkis are working on a performance-capture adaptation of George Orwell's Animal Farm.
Entertainment Weekly reports that the project is still "in its early stages" but that the pair, who collaborated on this summer's Apes blockbuster, will work together on the script and use the actor's U.K. motion-capture studio The Imaginarium. Serkis, who portrays a gorilla opposite James Franco in Apes, is already set to star as one of the characters.
"I don't want to give too much away," Wyatt told EW about the casting of the novel's memorable characters, which include Napoleon, Snowball and Old Major. "We want to get the best actors for the role," he says. "It would be the same as if we were doing a stage production. [And] with Andy as our lead-in, I feel that's good enough for me right now."
Let's hear your casting ideas!
· 'Apes' director Rupert Wyatt and Andy Serkis to collaborate on motion-capture 'Animal Farm' adaptation [EW]