'Isn't it Awesome?' Elijah Wood on The Hobbit and Lord of the Rings 10 Years Later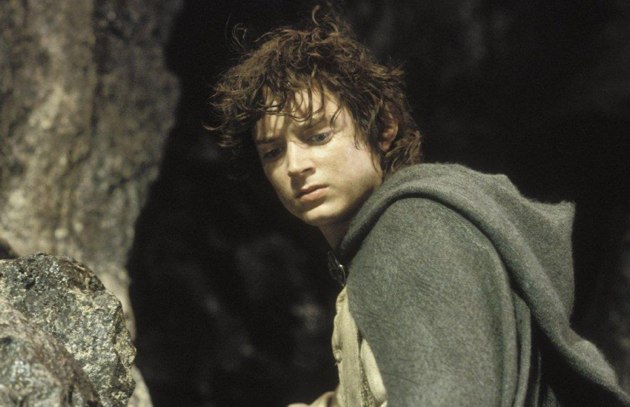 What's your relationship to the character and the culture as the films' legend has grown over 10 years?
That's a multifaceted question and answer. To the culture... It's a part of my life. It's one of those things that will be a part of life forever. The movies became so much more than we could ever have imagined them be, affecting pop culture around the world to the point where we could travel anywhere in the world and people recognize us from those films. It's really extraordinary. But it's for something that I love. It's an interesting thing: It's an extremely intense series of films or a saga to be associated with on a pop-culture level, but it's also in reference to something that such an incredible experience for all of us.
So it doesn't bother me. It doesn't bother that people reference me as Frodo or have questions about it. In fact, I love talking about it. It was such a magical part of my life, and there are so many memories and stories that come up. I don't find it a bother.
And now there's The Hobbit. You are involved, right?
I am, actually. It's a tiny little piece. Frodo's obviously not alive at the time of The Hobbit -- it's about 60 years before Frodo's birth. So they've written a bit of a piece with Ian Holm as well, reprising his role as the older Bilbo, that I'll do. I can't really talk too much about it; it might be a bookend sort of deal. The story of The Hobbit he wrote down as There and Back Again: A Hobbit's Tale, and you see that in The Lord of the Rings. And Frodo then carries on finishing the book from his side, from his perspective of his journey. And so I think it'll have something to do with the writing of that book and potentially getting into the story of The Hobbit that he ultimately wrote.
Are you looking forward to going back?
Yeah, very much. It feels like a family reunion that I'm going back for. A number of the cast members are coming back. Largely the same crew -- the same first A.D. I went back a year ago in February just to visit. I was down in Australia, so I went over for nine days and caught up with a bunch of people. Alan Lee and John Howe, the conceptual artists for Lord of the Rings, were in the art department doing the drawings. Dan and Chris Hannah, who were our art directors, were busy planning sets they were building. It was wild, man, to be back in that whirlwind, see all those people, but working in Middle Earth again. And at the same time, Guillermo [del Toro] was there writing with Peter and Fran [Walsh], and he was set to direct at the time. I was visiting with Guillermo and seeing a lot of the conceptual art. Ultimately he didn't wind up directing it. But it was wild. It was really cool to be back there, and I feel like it's going to feel the same.
You know, there's a production diary that Peter did leading up to the filming of The Hobbit, and at the end of the production diary it shows the first day: They did a Maori ceremony, which we had done on Rings as well. They're on this big empty soundstage, and the crew's there, and these incredible traditional Maori people, and they did the haka and there was a Maori speech. Then Peter comes up and gives a speech; they showed a bit of his speech. It was really interesting, because we'd talked about the fact that he'd never really wanted to do The Hobbit. And I remember asking him when we were making [Lord of the Rings] if he'd ever do it, and he said he wasn't interested.
And now he said, "You know, we were to the point where Guillermo was going to do it, and then he didn't do it, and now I'm doing it. And here I am standing with all of you; we've all been down these roads before." And what made the impression on me -- what I found so emotional to watch -- was him saying, "Regardless of what we're making together, so much of it is about the personal relationships that we're about forge together, and the family we're going to create." That speaks so much to what our experience was on Rings. It was really beautiful to see that that's the same atmosphere for which they're creating this new one.
That's pretty cool.
Isn't it awesome?
[Top photo: Getty Images]
Pages: 1 2