Beats, Rhymes & Life, Attack the Block, Chely Wright Doc Win L.A. Film Fest Awards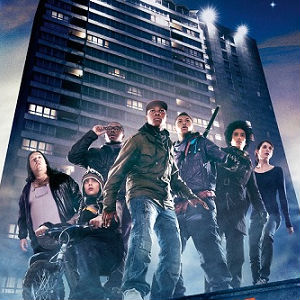 Two upcoming Sony releases scored their first honors Sunday at the 2011 L.A. Film Fest, where Michael Rapaport's Beats, Rhymes & Life: The Travels of A Tribe Called Quest (Sony Classics) and Joe Cornish's Attack the Block (Screen Gems) won audience awards. Also in the winners' circle: Stephane Lafleur's Canadian comedy Familiar Ground and Wish Me Away, a documentary about country singer Chely Wright's decision to come out of the closet.
Attack the Block's audience award comes in the midst of an aggressive pre-release push by Screen Gems to build buzz via grassroots screenings prior to its limited release on July 29. The strategy seems to be paying off; ATB (pictured) has been steadily earning great word of mouth since its SXSW debut, and the L.A. Film Fest award is a nice feather in its cap that emphasizes what its early screenings have already proven: Viewers seem to love this movie.
[GALLERY: Stars on the red carpet at the 2011 L.A. Film Fest]
The audience award to Beats, Rhymes & Life also echoes the reaction the doc may receive when it opens on July 8. A Tribe Called Quest fans have voiced varied reactions to the doc's very premise based on the up-and-down media exchanges Rapaport has had with members of the group in public since before its Sundance debut, but at his L.A. Film Fest screening Rapaport had the support of three of the four members of ATCQ -- Phife Dawg, Jarobi, and Ali Shaheed Muhammad -- while Q-Tip remained absent. Despite voicing their objections in the past to the film's chronicle of their backstage drama, the group has at least given Rapaport credit for making a solid film. Fans will likely agree that it not only honors the hip-hop legends' musical legacy but sheds a balanced light on the complex relationships that not only led to ATCQ's formation, but contributed to their break-up.
Check out the full list of L.A. Film Fest winners:
Best Narrative Feature: Familiar Ground, dir. Stéphane Lafleur
Best Documentary Feature: Wish Me Away, dir. Beverly Kopf and Bobbie Birleffi
Best Performance: Amber Sealey, Kent Osborne, Amanda Street and Gabriel Diamond, How to Cheat
Audience Award for Best Narrative Feature: Attack the Block, dir. Joe Cornish
Audience Award for Best Documentary Feature: Beats, Rhymes & Life: The Travels of A Tribe Called Quest, dir. Michael Rapaport
Audience Award for Best International Feature: Senna, dir. Asif Kapadia
Best Narrative Short Film: The Wind Is Blowing on My Street, dir. Saba Riazi
Best Documentary Short Film: I Am a Girl!, dir. Susan Koenen
Best Animated Short Film: The Eagleman Stag, dir. Mike Please
Audience Award for Best Short Film: Blind Date, dir. Joe Rosen
Audience Award for Best Music Video: Can't Shake This Feeling by The General Assembly's Adam Littke, Ryan McNeill, Adam Willis
Get more of Movieline's coverage of the L.A. Film Fest here.