Connecticut Movie Theater Won't Refund Tree of Life Walkouts
Theater owners these days! Doing it for themselves, what what! On the heels of the Alamo Drafthouse banishing an idiot text-messager from its hallowed moviegoing confines comes this gem from Connecticut's art-house Avon Theater, which essentially boils down to the equivalent of those amusement-park signs declaiming, "You must be this tall to ride The Whizbanger," or whatever. Except this is all about The Tree of Life. And, apparently, a few sad viewers' puny tastes.
From the eagle-eyed Twitter account @joesview comes one of this summer's most disturbing sights to date (take that, Hector Hammond):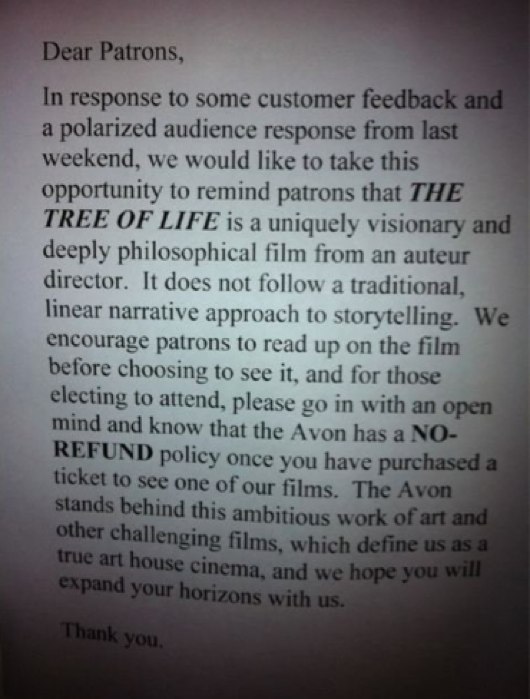 "[E]xpand your horizons with us"! I thought that was the kind of crap they write in leaflets dropped over Baghdad, not posted in art-house box-office windows in Connecticut. I weep for the future present.
[via @NextProjection, The Awl]