Lenny Kravitz Had No Idea What This Hunger Games Business Was About When He Was Cast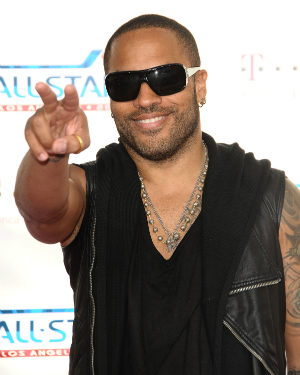 When Gary Ross picked rocker Lenny Kravitz out of nowhere to play Katniss's stylist Cinna in 2012's The Hunger Games, many folks were taken by surprise. But none, perhaps, were more surprised than Kravitz himself, who admits he didn't even know what The Hunger Games trilogy was until he got Ross's phone call.
"Now, I hadn't read the book yet, so I didn't know what it was," the musician/actor told Rolling Stone. "I go out and get the book, read it -- oh, wow."
[Browse Movieline's Hunger Games casting gallery to see the full cast.]
So much for celebrity über-fans lobbying for parts, eh? To be fair, once Kravitz did read the first book, he got the hype. RS notes that he's currently on the second book in Suzanne Collins' series, Catching Fire but hasn't yet made it to Mockingjay; the role of Cinna appears in all three novels and potentially all four planned films.
"I'm really excited to be playing Cinna," Kravitz said. "Reading the book, I'm seeing everything -- the Capitol, the arena, all this stuff. This world is going to be incredible."
· Lenny Kravitz 'Really Excited' to Play Cinna in 'Hunger Games' Movie [Rolling Stone]