Pride and Prejudice and Zombies Offer Out to Emma Stone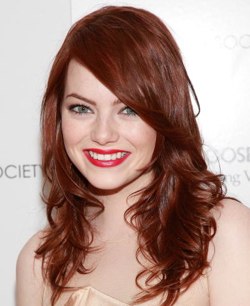 Well, if we weren't going to get Natalie Portman in Lionsgate's Pride and Prejudice and Zombies adaptation, Emma Stone makes for a feisty replacement. Stone has reportedly been offered the role of heroine Elizabeth Bennet in the Craig Gillespie-directed pic, based on Seth Grahame-Smith's popular parody spin, which introduces an undead epidemic to Jane Austen's classic novel.
Stone battled zombies previously in Zombieland and will be seen in a whopping three movies this summer (Friends with Benefits, Crazy, Stupid, Love, and The Help) before starring as Gwen Stacy in 2012's The Amazing Spider-Man.
She would replace Portman, who had long been attached to star in Pride and Prejudice and Zombies; the Oscar winner will remain onboard as producer.
It should be a juicy opportunity for Stone to show off a number of new skills: Grahame-Smith's version of Liz Bennet wields deadly martial arts and weapons skills in addition to her fierce determination in the face of 19th century gender politics. But who will play her Darcy?
· Emma Stone Eyes 'Zombies' Lead [THR]