GALLERY: Twilight Stars Come Out to Support Chris Weitz's A Better Life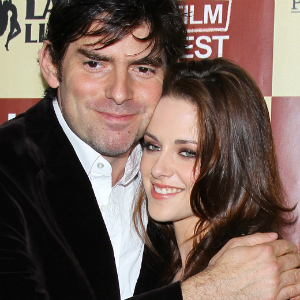 Chris Weitz's L.A.-set drama A Better Life features no stars (well, its lead is 'the George Clooney of Mexico') and no vampires, but it got a profile boost Tuesday night when two of the stars of Weitz's last movie, Kristen Stewart and Taylor Lautner, made a red carpet appearance in support of their former director. Fresh off of filming on November's Breaking Dawn, the Twilight duo posed for photos but left the media spotlight to Weitz and Co. to talk up their potential awards contender, about an illegal immigrant father and his teenage son struggling to make it in East L.A.
A Better Life, something of a Bicycle Thieves set in the vast, disconnected urban landscape of contemporary Los Angeles, was a passion project for Weitz even before he took on his career-boosting gig directing 2009's The Twilight Saga: New Moon. The film follows hard-working gardener Carlos (played by well-known Mexican actor and Weeds star Demián Bichir) as he invests everything he has into the chance to build a business for himself, then connects with his troubled son (17-year-old newcomer José Julián) when crisis strikes.
"I was raised in the same situation, the same environment that my character was raised," said Julián, recalling his early connection to A Better Life's central teenager, Luis. "So I understood what he was going through, his frustrations and everything."
18-year-old actress Chelsea Rendon, who plays Luis's tough-as-nails gang-related girlfriend, also drew on real-life relationships for her role. "I grew up in the East L.A. Montebello area, and I do have family that has been in gangs and has been in jail," said the high school senior, who graduates on Thursday -- a day before A Better Life debuts in limited release.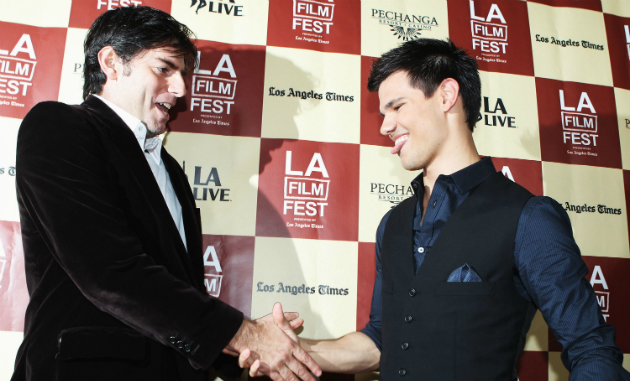 [Click images for gallery]
Still, Twilight fan Rendon was especially excited to land the role for a very specific other reason. "I first heard about [A Better Life] through the Twilight circle, because Chris had mentioned it in a New Moon interview," she recalled. "I read it and my mom said, 'Oh, you have an audition for this,' and I was like, what!? I got all excited. And when I got to the auditions and first met him I was like, 'Oh my God, I love you so much!' Then I touched his hand and was like, 'Oh my God, I technically touched Robert Pattinson and Taylor Lautner in some way or form!'"
(For the record, she's on Team Switzerland.)
Click here to launch Movieline's red carpet gallery from the 2011 L.A. Film Festival for photos from the A Better Life premiere and more.
[Photo credit: Getty Images]