In Honor of the Olsen Twins' Birthday, Here Are 25 Years of Their Impeccable Fashion Sense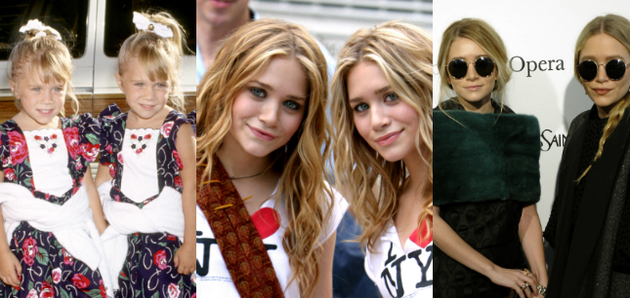 It feels like it was just yesterday when little Mary-Kate and Ashley Olsen were quipping, "You got it, duuuude!" as the adorable living Troll doll Michelle Tanner on ABC's TGIF staple Full House. And yet, this week, the Olsen twins turned 25. Why, the time crept up on all of us here at Movieline HQ like a New York Minute*! In honor of how fast those little Olsen twins grew up into full-grown full-blown grown-ups with billion-dollar fashion and merchandising interests and tabloid-baiting personal lives, relive the last quarter century in Olsen twins fashion in Movieline's slideshow, after the jump.
Click to launch the slideshow, and don't have a cow!
*[Requisite punny Olsen twins joke credit: S.T. VanAirsdale]
[Photo credit: Getty Images]