Leonardo DiCaprio In Talks for Villainous Role in Quentin Tarantino's Django Unchained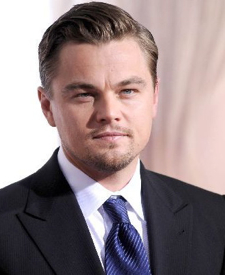 Quentin Tarantino really thinks Leonardo DiCaprio can play the bad guy. The Sidney Poitier-loving director initially wanted to cast DiCaprio as Hans Landa in Inglourious Basterds back in 2008, but no deal could be reached; Tarantino went with Christoph Waltz for the eventual Oscar-winning role. Now, the director and star are talking again about another villainous scourge: the slave owning Calvin Candie in Tarantino's Django Unchained.
Deadline reports that discussions with DiCaprio to take the role are in very early stages, meaning it's certainly possible that Unchained will go the way of Basterds -- i.e., with DiCaprio not starring. Still, if a deal can be reached, the film would present a very different opportunity for the star compared with the nominally heroic roles of his recent past.
In the recently finished Tarantino script, Candie is the "charming but ruthless proprietor of Candyland, a despicable club in Mississippi where female slaves are exploited as sex objects and males are pitted against each other in 'mandingo' style death matches." Django -- the film's titular protagonist -- must get through Candie in order to reclaim his kidnapped wife.
As for who will play Django, previously rumored A-lister Will Smith is apparently still in the conversation, but Deadline reports that other stars like Jamie Foxx, Chris Tucker and Idris Elba could land the role as well. It was thought Elba was potentially on the list, as the actor tweeted last month that he was meeting "a very controversial director for a very controversial part." That lead many to wonder if the "controversial part" was Django.
Meanwhile, Christoph Waltz and Samuel L. Jackson will likely have roles in the Tarantino film as well.
Developing...
· Leonardo DiCaprio In Early Talks For Quentin Tarantino's 'Django Unchained' [Deadline]