Harvey Weinstein Would Love to Make a Rounders Sequel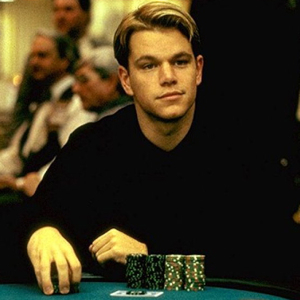 Harvey Weinstein is not ready to put his dreams of a Rounders reunion to bed according to reports from this weekend's Producer's Guild of America conference, during which the Miramax founder reasoned why a sequel to the 1998 high-stakes poker film would be a profitable gamble.
During a session with PGA co-president Mark Gordon, Weinstein expounded on his "sacred trust with the audience" as a reliable meter for deciding which projects to develop. And when it comes to his Miramax hit starring Matt Damon and Edward Norton -- which grossed $23 million in theaters -- audiences proved that they wanted a sequel through surprisingly profitable DVD sales.
"I never make sequels but it's something I'd like to revisit," Weinstein said about the project.
Last year, Movieline reported that Miramax films would partner with Harvey and Bob Weinstein to develop a set of sequels and TV projects from the Miramax library including Rounders, Bad Santa , Shakespeare in Love and Bridget Jones's Diary. Meanwhile, Rounders scribe Brian Koppelman The Playlist last year that he, Damon, Norton, and Rounders director John Dahl had held sequel meetings and were ready for the project to be greenlit. So the key production characters are in but would you be down for a Rounders reunion over a decade after the original hit theaters?
· Weinstein: DVD decline puts pressure on theatrical [Variety]