Watch the Trailer for Beats, Rhymes, and Life: The Travels of A Tribe Called Quest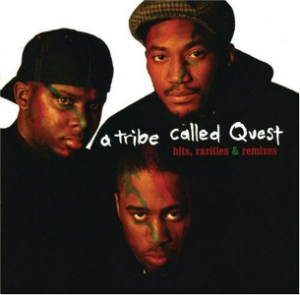 Hip-hop heads, take note: Your new must-see film is coming this summer, courtesy of actor and now documentarian Michael Rapaport. With appearances from multi-generational hip-hop luminaries like Common, Ludacris, the Beastie Boys and more, Beats, Rhymes, and Life: The Travels of a Tribe Called Quest examines the rise and dissolution of the iconic rap group. Yes, you can kick the trailer after the jump.
In addition to the abovementioned rappers, Rapaport was able to get Pharrell, Questlove, Pete Rock, De La Soul, and more to wax poetic about Tribe in the film, which debuted at the Sundance Film Festival. But he also scored the bigger get: Intimate conversations with Tribe's Phife Dawg, Q-Tip, and Ali Shaheed Muhammad about their music and legacy, as well as the personal conflicts that led to the group's disbandment in 1998.
I faintly recall being backstage during the 2008 Rock the Bells tour, glimpsing Rapaport among ATCQ's entourage and wondering how that meeting of minds came to be; it turns out Rapaport was filming his documentary then, given considerable access to the band as they headlined the 2008 iteration of the tour that first brought them back together professionally.
Rapaport's self-financed film hits theaters this summer, starting July 8 with a limited engagement in New York and Los Angeles. Sony Pictures Classics will roll out the film in subsequent weeks in cities including San Francisco, Washington, D.C., Chicago, and beyond.