Super 8's J.J. Abrams Had the Coolest Childhood Job Ever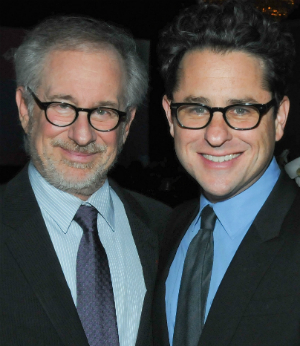 At the tender age of 15, filmmaker J.J. Abrams received an opportunity Dawson Leery would have killed for: the chance to work for his idol, Steven Spielberg. Nearly 30 years later, Abrams looked back on the unusual teen gig that got him started in film and, in a way, led to his teaming up with Spielberg again for this week's Super 8.
The job was restoring a personal collection of 8mm amateur movies Spielberg had shot as a kid; Abrams and fellow teenager Matt Reeves (future director of Cloverfield and Let Me In) were tapped for the gig after Spielberg had read about them in an L.A. Times article profiling young 8mm filmmakers. They were entrusted with handling and cutting the reels, which included 1961's Escape to Nowhere and 1964's Firelight.
Abrams, to the L.A. Times' Geoff Boucher:
On one hand it was unnerving because the movies we were repairing were documenting the earliest work of one of the greatest filmmakers of all time. On the other hand it was weird to see that his movies were as rough as mine in a way and as rough as my friend's in a way. It was heartening and also somehow scary. 'How could he have made movies where the cuts look like that?'"
Of course, Abrams was a sort of boy wonder, growing up with two producer parents and the industry surrounding him. Most kids just start a paper route, but when you're a film-obsessed wannabe director kid and Spielberg comes calling...
And while we're on the subject of Super 8, will someone please tell me what this Super 8 viral website is all about? What is the secret of the (not so) secret website for Super 8??
· Steven Spielberg: Super 8 is the first true J.J. Abrams film [L.A. Times Hero Complex]