Joseph Gordon-Levitt Tackles Cancer in New Images from 50/50
If you dug the first trailer for Jonathan Levine's (The Wackness) September pic 50/50 -- about a 27-year-old (Joseph Gordon-Levitt) coming to terms with his cancer diagnosis -- then enjoy the first batch of images, in which JGL shaves his head, lights fires with Seth Rogen, and unburdens himself to a comely young lady friend (Anna Kendrick).
50/50 is based on screenwriter Will Reiser's own experience and co-stars Rogen, Kendrick, Bryce Dallas Howard, Anjelica Huston, and Philip Baker Hall.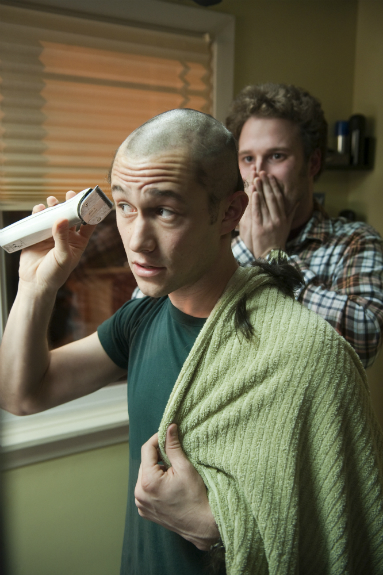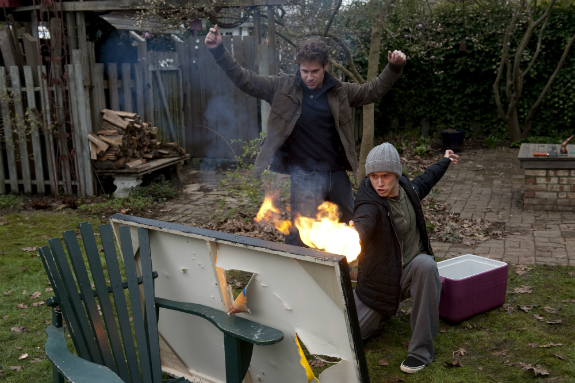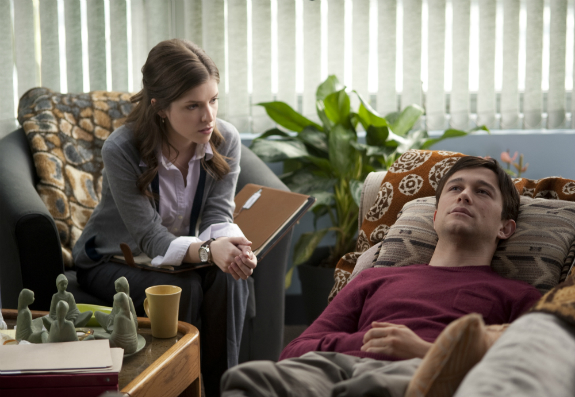 Summit Entertainment will release 50/50 on September 30.