Scarlett Johansson Role-Plays as Buster Keaton, Marlene Dietrich, and More
Ever wonder what Scarlett Johansson might look like in drag as silent film great Buster Keaton? Um, yeah, us too! After the jump behold Johansson decked out as retro film icons Keaton, Marlene Dietrich, Sarah Bernhardt, and Giulietta Masina for a spread in W Magazine. Blame it on the champagne.
The photo shoot was meant to highlight Johansson's status as Woody Allen's "other" muse, but it has seemingly little to do with Allen and everything to do with the crazy idea of making Hollywood Celebrity ScarJo disappear into Chameleonic Actress Scarlett Johansson by borrowing the iconic visages of film icons of yesteryear. Johansson as Giulietta Masina in La Strada is inspired; Johansson as Keaton is unexpected (and a little creepy), but the best idea of the bunch.
Scarlett as Buster Keaton: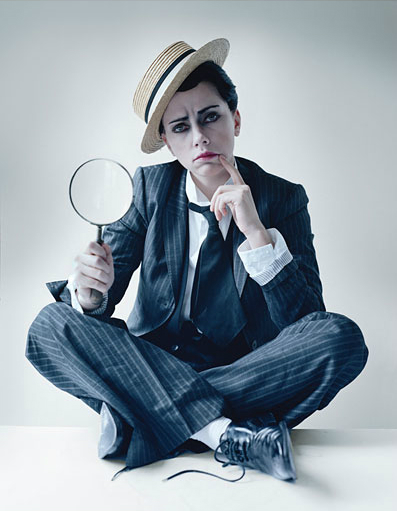 Scarlett as Giulietta Masina: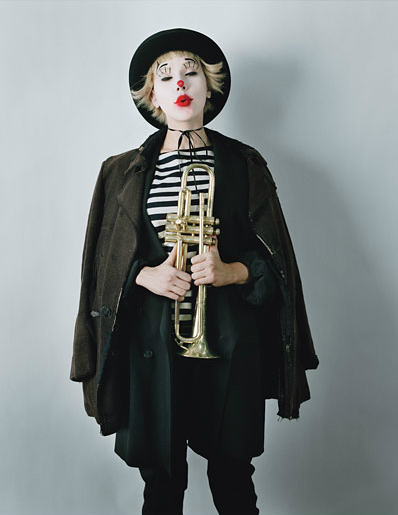 Scarlett as Sarah Bernhardt: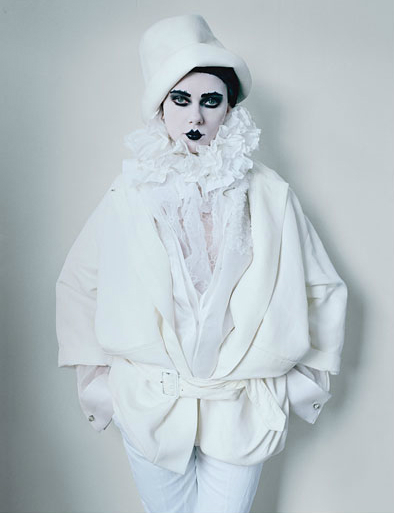 Scarlett as Marlene Dietrich: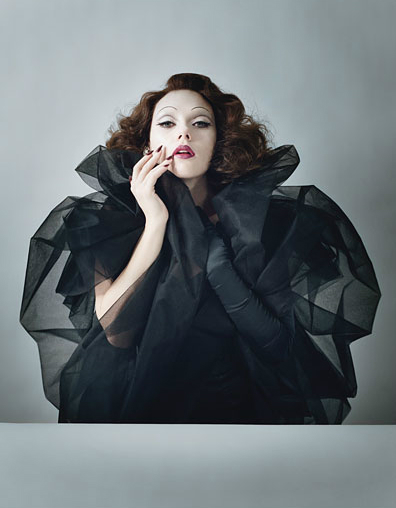 For more pics -- including alternate shots of ScarJo as Buster, which make you want to stare at them until your brain resolves itself -- and the story behind the photo shoot's conception (seriously, champagne is to blame/thank) head over to W Magazine.
· Woody's Other Woman: A Study In Scarlett [W Magazine]