Robert Pattinson Is a Handsome Billionaire in the First Cosmopolis Photo
While most of the world counts down the days until the November release of The Twilight Saga: Breaking Dawn Part I, Robert Pattinson is busy filming David Cronenberg's drama Cosmopolis. Adapted from the Don DeLillo novel of the same name, the film stars Pattinson as a billionaire who embarks on a 24-hour trek around Manhattan. Take a look at the first photo of the Twilight star and his apparent lady interest (Sarah Gadon) ahead.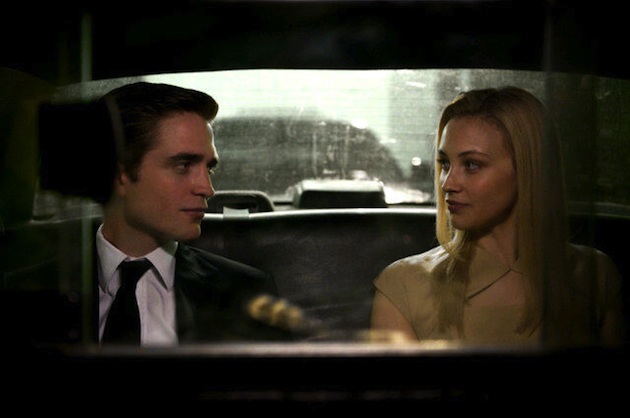 Cosmopolis -- which also co-stars Paul Giamatti, Juliette Binoche, Jay Baruchel and Samantha Morton -- is currently filming in Toronto. Fun fact: the above still was taken by Cronenberg's daughter, Caitlin.
[via @caitcronenberg]
[Photo: Caitlin Cronenberg]