Check Out the International Poster for Super 8: The Children Hold Hands
The saucer-eyed dreamchildren of Super 8 are still not over this train accident. Instead of finding a responsible teacher, wiping their tears on that teacher's magenta blazer, and reporting the news, they're now standing together and holding hands like cover art on a Hootie single. It's a little inspiring. And a lot cloying. But I think this movie is supposed to be both those things.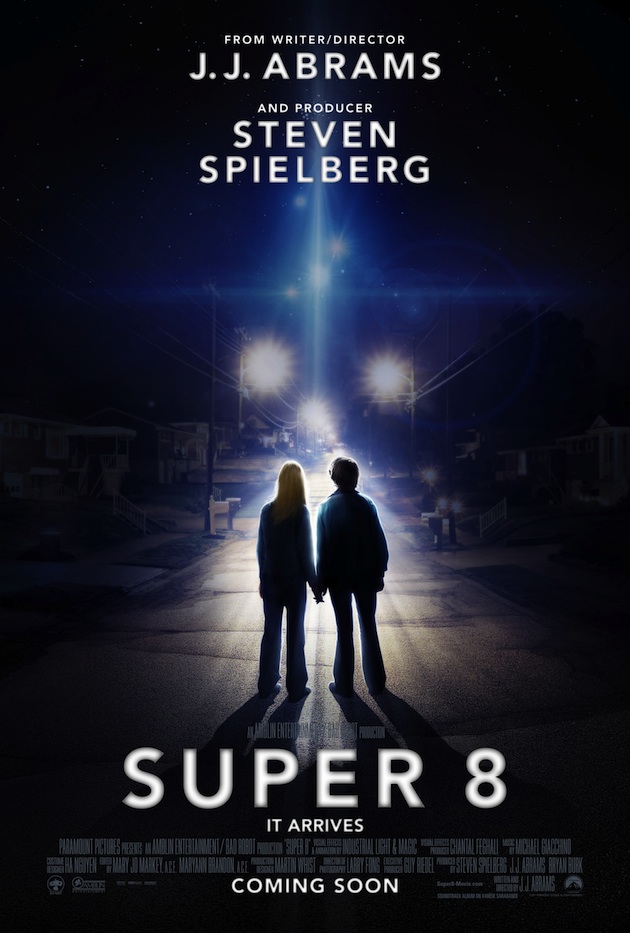 "It Arrives." I assume "it" is either aliens or an ice cream truck. Though I should stop making fun: This is the only movie in the next month I'm dying to see. Besides, the Thalberg-winning Shark Night 3D doesn't come out until September.