From Strippers to Statuettes: 5 Unusual Directorial Debuts From Oscar Winners
Ron Howard may have built an Academy Award-winning career around finely-tuned dramas like Parenthood, A Beautiful Mind and Frost/Nixon, but the Happy Days star was only able to do so after proving his directorial worth in the lighthearted chase romp Grand Theft Auto (available on DVD this week as part of a double-feature set from Shout Factory). In honor of Howard's unlikely entrée into filmmaking, Movieline has compiled five other unusual directing debuts from Oscar-winning directors.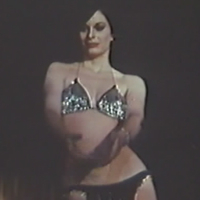 Francis Ford Coppola's Tonight for Sure (1962)
Won an Oscar For: The Godfather: Part II (1974)
Before establishing himself as one of Hollywood's greatest filmmakers, Francis Ford Coppola directed a softcore porn. To be fair, Tonight for Sure was just a project that the then-UCLA student took on to see if he enjoyed serious directing. Coppola spliced his own footage from a previous risqué short called The Peeper into this film, about two men from disparate backgrounds who try to shut down a burlesque house after spending the entire evening there. His first feature film was Dementia 13 for Roger Corman.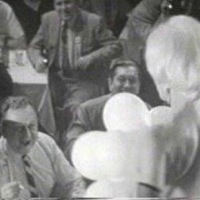 Franklin J. Schaffner's The Stripper (1963)
Won an Oscar For: Patton (1970)
Sensing a pattern here? Seven years before delving into the testosterone-heavy World War II biopic (which coincidentally also won seven Academy Awards) -- and after years of teeth-cutting on television -- the Tokyo-raised Schaffner cut his directorial teeth with the unfortunately-titled Stripper. The drama stars Joanne Woodward as an aging actress-turned-exotic dancer who loses her job and is forced to move in with her elderly neighbors. Real-life burlesque dancer Gypsy Rose Lee co-starred.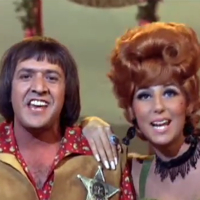 William Friedkin's Good Times (1967)
Won an Oscar For: The French Connection (1971)
Remember when The French Connection became the first R-rated film to win the Academy Award for Best Picture? Well just a few years earlier, the director responsible for that feat was overseeing Sonny and Cher as they spoofed westerns and spy thrillers in the musical comedy Good Times. From Sonny Bono belting out poppy kitsch to Gene Hackman in a crime classic: it can happen, if you're lucky, in just four years.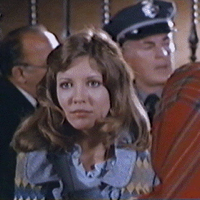 Robert Zemeckis's I Wanna Hold Your Hand (1978)
Won an Oscar For: Forrest Gump (1994)
Robert Zemeckis's directing career began and crested with projects involving John Lennon. Stephen Spielberg's protégé made his directorial debut with the '70s screwball comedy I Wanna Hold Your Hand, a box office flop which fictionalized the day of the Beatles' history-making first appearance on the Ed Sullivan Show. Sixteen years later, Zemeckis made movie magic by superimposing Forrest Gump (Tom Hanks) into a Dick Cavett Show segment with John Lennon in which Gump supposedly plants the inspiration for "Imagine."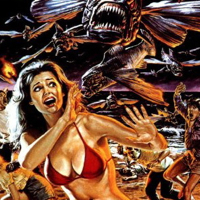 James Cameron's Piranha II: The Spawning (1981)
Won an Academy Award For: Titanic (1997)
While Piranha II did not explore a completely unusual subject for the future Alien director, Piranha 2 is a noteworthy directorial debut because Cameron was initially hired to manage the film's special effects and only assumed helming duties when Miller Drake was removed from the project. After many post-production battles with the producers, Cameron purchased his own footage from the distributor, re-cut the film and released his own version on home video. Cameron would later jokingly call the project "the finest flying killer fish horror/comedy ever made."