Ron Artest Reveals Which Rapper Should Play Ron Artest on the Big Screen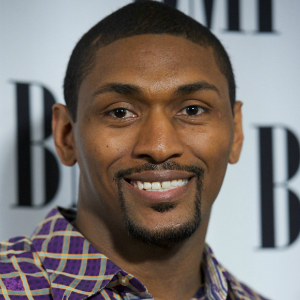 Lakers forward Ron Artest is arguably the most colorful player the NBA currently has; athlete, rapper, brawler, music promoter, stand-up comedian -- he's like the new Dennis Rodman. Naturally, Artest is also making a movie about his life, so when he popped up at the Young Hollywood Awards (airing May 26 on Ion Television at 9pm ET/PT) of all places, Movieline picked his brain: Who could play Ron Artest in the Ron Artest movie?
Artest, who attended the Young Hollywood Awards with his singing ingenue Taz Zavala (who sings on his latest rap single), had just the right acting rapper in mind. "Who could play me?" He paused. "Probably Game."
"He could play basketball, and he raps," Artest explained. "And he's tall!"
Artest hasn't spoken to Game yet about potentially starring in his biopic, which is still in the development stage. "We're just having fun," he said. "If it happens, it happens. You know, I'm a basketball player first and anything else that presents itself, we'll try to do. We just like to have fun."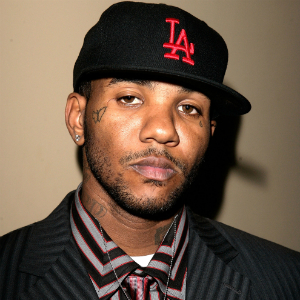 But perhaps rapper Game (AKA Jayceon Terrell Taylor) is an inspired choice; he shares a number of features in common with Artest. Both play basketball (Game was recruited to Washington State), both rap (Artest released his single, "Go Loco," days after the Lakers were swept by Dallas in the playoffs), and, uh, both were born in the same month in the same year (November 1979). Add to that Game's burgeoning acting career: after voicing a character in Grand Theft Auto: San Andreas, he earned roles in films including Waist Deep and Street Kings and produced his own biographical documentary. Asked which biographical films brought real stories to the big screen well, Artest named 50 Cent's Get Rich or Die Tryin' and Eminem's 8 Mile.
Sure, Ron Artest and Game don't exactly bear any resemblance, and there'd need to be considerable room in the budget for make-up to cover Game's tattoos. But hey, it's Hollywood! As long as Game can convincingly reenact the Pacers-Pistons brawl of 2004, Artest-style (and deliver rhymes like "You read the newspapers/You saw the magazines/You got the Internet but you ain't gotta Google me")...
More from the 2011 Young Hollywood Awards show and red carpet, airing May 26 on Ion Television.