Jonah Hill Reveals 'Embarrassing' Baby Pics on Set of 21 Jump Street
Newly svelte Jonah Hill is having quite a spring. Not only did his Fox animated comedy Allen Gregory get picked up by the network last week, but he's busy shooting 21 Jump Street in New Orleans. The film -- which he co-wrote -- has not only given Hill the chance to appear alongside Channing Tatum and Johnny Depp, but also to show off some previously unseen baby pictures. Click ahead for the adorable.
Wrote Hill on Twitter: "Embarrassing pics my mom had taken of me as a kid that i can now finally derive humor from on the 21 Jump Street set." Spoiler: Baby Jonah looks just like Adult Jonah!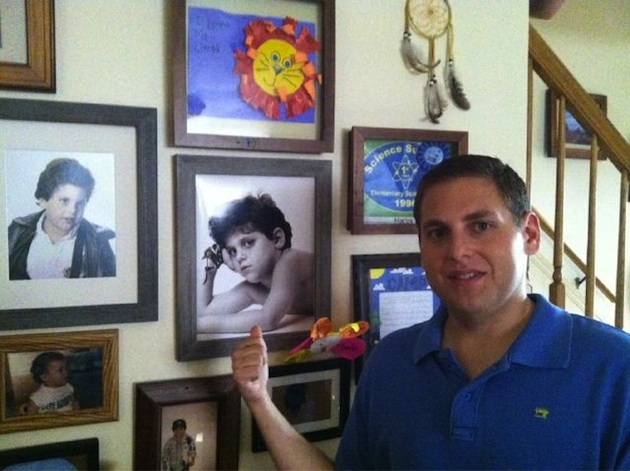 [via @JonahHill]