Hobbit Explosion Injures Two Crew Members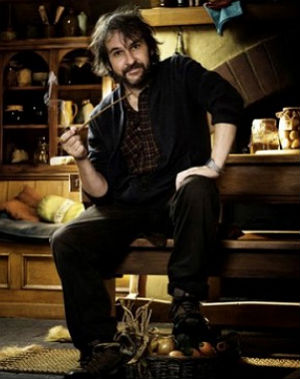 Paramedics were called to Peter Jackson's New Zealand studio Tuesday morning following an explosion that injured two men working on the director's $500 million Hobbit production.
According to the film's publicist Ceris Price, the men were drilling a statue when the accident occurred. Both production members suffered minor burns and were treated on the scene before being rushed to the hospital as a precaution. "One of them had some burnt nostril hairs," explained Price. "Apparently if that's the case, there is always the risk of inhalation so they get checked out."
The explosion occurred in a workshop -- not on set, and thus did not affect production on the 3-D precursor to the Lord of the Rings trilogy. The first installment of Jackson's Hobbit two-parter -- starring Cate Blanchett, Ian McKellen, Orlando Bloom, Ken Stott, Stephen Fry and Martin Freeman -- is still scheduled for a December 2012 release.
· Two hurt in explosion at 'The Hobbit' studios in New Zealand [NYP]
· Two production staff suffered burns in the workshop for Peter Jackson's film 'The Hobbit' [The Australian]