Find Out What George Clooney Is Staring At in the New Descendants Poster
You've seen the first clip from Alexander Payne's upcoming drama The Descendants and now Fox Searchlight has unveiled the poster for the film which features George Clooney as a wealthy Hawaiian who takes his two daughters on a trip after his wife is critically injured in a boating accident. Check out the official artwork ahead.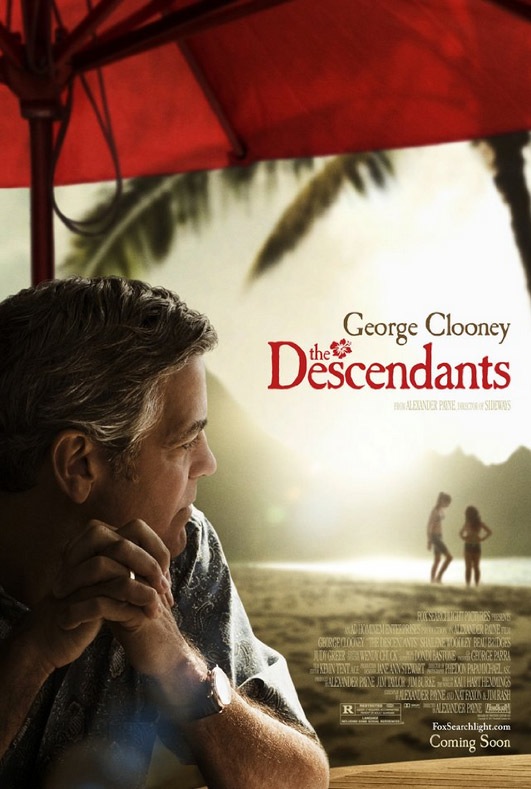 The film -- which will be the first Alexander Payne theatrical release since 2004's Sideways -- also stars Judy Greer, Matthew Lillard, Beau Bridges and Robert Forster. Look for The Descendant in theaters Dec. 6.
[via IMDb]