Which Gossip Girl Cast Member Will Take on Shakespeare?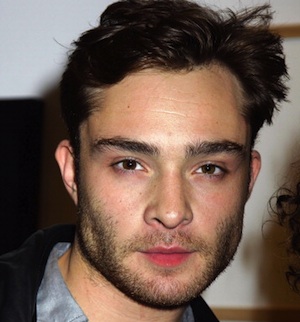 Holy Stratford-upon-Van der Woodsen: One of your beloved Gossip Girl cast members is joining a new adaptation of a Shakespearean classic. Which of the bug-eyed popular kids could it be? Is Blake Lively stirring it up as Regan in King Lear? Will Chace Crawford reveal more pounds of flesh (in a shirtless way?) as Antonio in The Merchant of Venice? Or will Leighton Meester play a pretty tree in A Midsummer Night's Dream? The answer lies within.
It's even better than those suggestions: Ed Westwick is purportedly set to play Tybalt in the new Romeo and Juliet adaptation. That means we'll watch him kill Mercutio and die onscreen after Romeo attacks him. I'm titillated! So much angst and furor and gritty mouth acting from Westwick, I suspect. Do I sense a Bad Movie We Love in our midst? I'm always on the lookout.
Young Hollywood Award honoree Hailee Steinfeld is set to play Juliet, while Holly Hunter will play The Nurse. Adorable all around, really. If we can get Taylor Momsen to play a plummy-eyed, over-maquillaged ghost in a Macbeth reboot, I'll be more excited than a CW exec at a sexy vampire mixer.
· Ed Westwick Gets Shakespeareanced [Showblitz]