First Look at Jack Black as a Charming Mortician in Bernie
With just over three weeks until the 17th annual Los Angeles Film Festival -- not that we're counting or anything -- event organizers have announced that Bernie, Richard Linklater's latest collaboration with Jack Black, will open the festivities. The dark comedy stars Black as a beloved Texas undertaker who remains popular in his small town even after committing a crime. See why Black's mustachioed mortician is so irresistible ahead.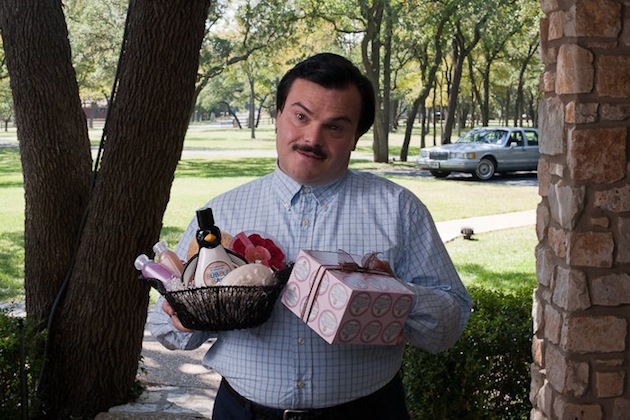 Bernie co-stars Rip Torn and Shirley MacLaine as a curmudgeonly neighborhood widow. According to The Playlist, the film is based on a true story from East Texas where Linklater grew up. Hopefully, a distributor will snap up Bernie -- the first collaboration between Black and Linklater since School of Rock -- immediately so that non-LA residents have a chance at seeing what the director has described as his very own Fargo.
· L.A. Film Festival [LAFF via The Playlist]