Can You Guess Which Jerry Bruckheimer Production Was the Best Reviewed?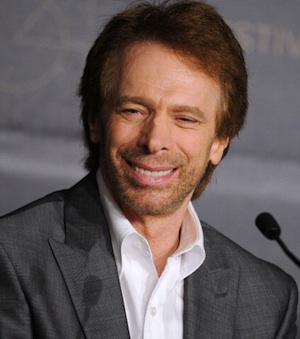 With a mere 33 percent Fresh rating on Rotten Tomatoes, it's safe to say that Pirates of the Caribbean: On Stranger Tides will not go down in history as one of Jerry Bruckheimer's most critically accepted productions. (Check out Stephanie Zacharek's review here.) Yet that begs the question: Just which Bruckeimer-produced film was the most critically acclaimed? Was it The Rock? The earnest Remember the Titans? Something you might not even remember Bruckheimer produced?
The latter one, actually. Per Rotten Tomatoes, Thief -- the Bruckheimer-produced directorial debut of Michael Mann -- was the super producer's best reviewed film, with 19 of the 20 critics curated by the site giving it positive notices.
In second place, the terminally underrated Crimson Tide with an 84 percent Fresh rating. For reference: Pirates of the Caribbean: Curse of the Black Pearl (a.k.a. the first one) ranked fifth on the list, a far cry from On Stranger Tides. Not that the blockbuster maven cares about the negative reviews for Pirates 4; the film has already earned $350 million in worldwide grosses.
· Total Recall: Best Jerry Bruckheimer Productions [Rotten Tomatoes]