Darren Aronofsky Circles Maleficent And Moses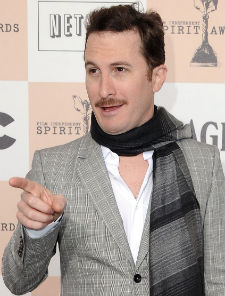 Darren Aronofsky, your latest cinematic offering garnered wild acclaim and countless accolades and just recently passed the $300 million finish line. Plus you managed to extricate yourself from a potentially mojo-killing sequel. So what you gonna do next? From reports, it seems like either something with an evil witch or an Old Testament prophet. Ooh, range!
Aronofsky is reportedly being wooed to take the director's chair for two wildly different movies. One, Maleficent, is the "edgy, adult" re-imagining of the Sleeping Beauty story that Tim Burton recently passed on. The other, Moses, is, well, about Moses and the story of Exodus. With the leaving and the wandering and the whatnot.
Whether he'll go to Warner Bros. for Moses or to Disney for Maleficent is anyone's guess, but Aronofsky has long been interested in doing the story of Noah, so perhaps he'll figure that Moses is close enough to count. And if does, good luck squeezing in some lesbian sex scenes with Mila Kunis as Sephora, Darren!
·Darren Aronofsky Being Sought For 'Maleficent' and 'Moses'? [/Film]