Tom Cruise Will Star in Big Budget Sci-Fi Drama Oblivion for Universal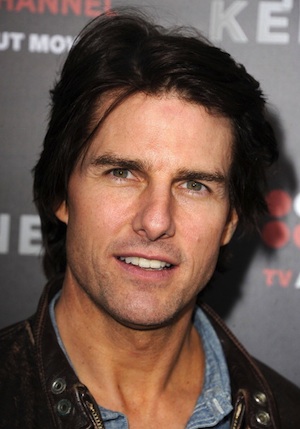 As it turns out, Tom Cruise will head into Oblivion. Deadline reports that Cruise has committed to star in the $100 million-budgeted Oblivion from Tron Legacy director Joseph Kosinski. The project -- which Universal will produce -- was originally set up at Disney, but deemed too adult for the family film pioneers. Reading the plot description, however, might make you think otherwise.
Per Deadline, Oblivion -- which Kosinski created with the help of Barry Levine as a graphic novel during the Tron shoot -- will star Cruise as a "soldier who's stuck alone on the planet, repairing the drones that patrol and destroy a savage alien life form. He encounters a beautiful woman who crashes in a craft, and their experience together forces him to question his world view."
In other words: WALL*E, but with more scares and thrills.
Kosinski will reportedly start shooting Oblivion this fall, which schedules nicely with Cruise, since he'll be done with Rock of Ages by then. The star is also reportedly discussing starring in Pacific Rim for director Guillermo Del Toro.
· Tom Cruise Commits To $100 Million Universal Sci-Fi Pic 'Oblivion' For Fall [Deadline]