See First Poster for Ridley Scott-Produced YouTube Film Life in a Day
Forget The Dark Knight Rises; when it comes to movie marketing, The Tree of Life is the real trailblazer. Well, at least for the Ridley Scott-produced film Life in a Day, which has a new poster that recalls some initial imagery from highly anticipated Terrence Malick tone poem. Click through for a look.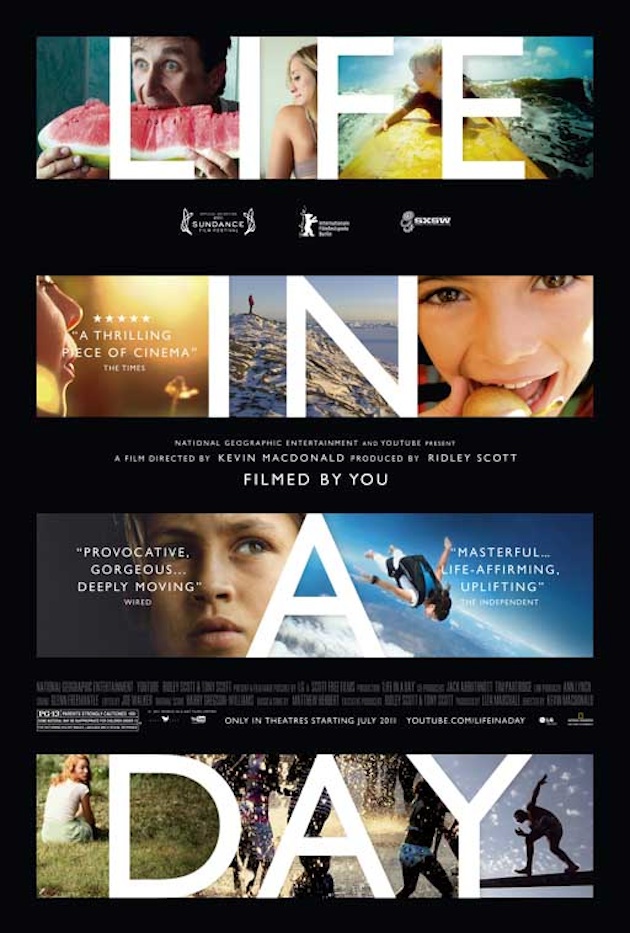 Life in a Day -- which contains footage shot by everyday folk that was then uploaded onto YouTube, and corralled by director Kevin Macdonald -- debuted at Sundance earlier this year. It will get released on July 24, 2011 -- one year after the footage was initially shot.
Click here for a look at the similar Tree of Life poster.
· EXCLUSIVE First Look: Life In A Day's New Poster, Hits Theaters July 24 [indieWIRE/ToH]