The Cars 2 Trailer Gets Re-Imagined in LEGO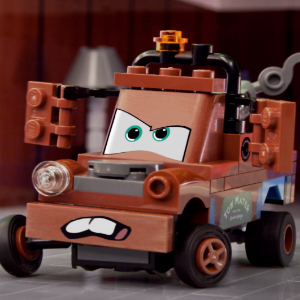 It seems we're all about LEGO everything these days; we've already got LEGO versions of half of this summer's tent pole slate. But there's something special in the latest installment of LEGOmania, a gem of a re-envisioning commissioned by Disney Pixar that recreates the first Cars 2 trailer entirely in LEGO.
French Canadian director Patrick Boivin was tapped to bring the Cars 2-LEGO mash-up to life, and the result is a charming, slightly herky-jerky stop motion re-imagining reminiscent of the childhood feeling of playing make-believe with toys that makes you kind of wish the entire movie was going to look this way.
[via Patrick Boivin]