Why Paul Feig and Melissa McCarthy Couldn't See Bridesmaids on Saturday Nght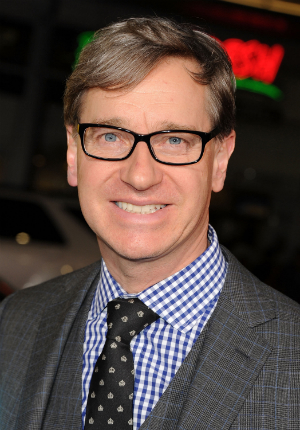 Bridesmaids -- arguably the best all-female ensemble comedy since E!'s original Kourtney and Khloe Take Level-One Second City Courses -- was a smash over the weekend. And no one knows that better than director Paul Feig and co-star Melissa McCarthy, who stood outside a theater this weekend waiting for a seat. And waiting.
In an interview with Vulture, Feig and McCarthy admit they had a hard time getting into their own cineplex triumph.
What were you doing this weekend when Bridesmaids opened? Were you breathlessly watching box-office reports?
bq.Feig: We actually had dinner Saturday night, the night that was kind of our do-or-die night, and, um, we had gotten reports that it was going well Friday, but then Saturday we weren't sure. So when we were eating dinner, I actually got an e-mail that said we were up 40 percent from Friday and were kind of a bona fide hit. So we celebrated. We went to the theater, couldn't get in because it was sold out, so stood on the side and watched people enjoy it. So it was nice.
They let you in to stand?
Feig: Yeah. You have a thing where you can say, "I'm the director and she's in the cast," they'll let you in for five minutes.
Don't you know who I am?
Feig: Yeah, right. Exactly: "Hey you ... " It's Hollywood.
McCarthy: It's such an incredible thing, they're like, "There are no seats." We're like, "Lovely." I've never been so happy to not get a seat at the theater in my life.
You know who else is lovely? Melissa McCarthy. I met her and you can trust me. How about that?
· Paul Feig and Melissa McCarthy Celebrated 'Bridesmaids' with High-Fives and Boozing
[Vulture]